How to Tie: The Sheep Mullet
Imitates: mullet/large baitfish
Target species: tarpon, snook, redfish, largemouth bass, smallmouth bass, peacock bass, giant trevally, jack crevalle, bluefish, striped bass
Where to fish: backcountry, intracoastal/inland bays and waterways, warmwater lakes/ponds/rivers/canals, bluewater/offshore, surf
Notes: Easy, large baitfish pattern. All white and all black are universally effective color variations, but you can get crazy with it. Look to the Brushy Baitfish for a smaller version.
Materials from this video:
Save 10% on materials with the kit:
Sheep Mullet Material Kit
Black #3/0
1 in stock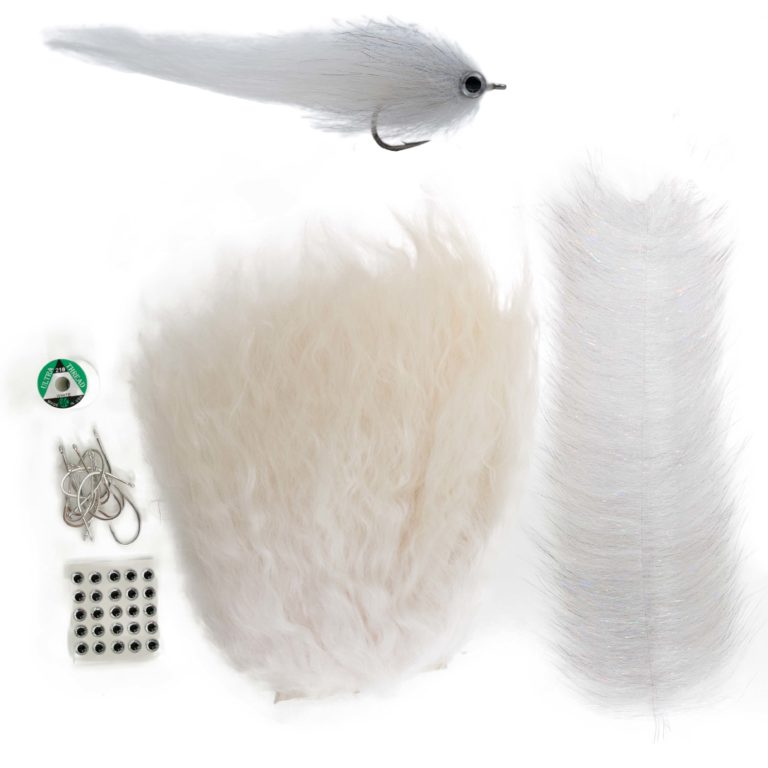 Sheep Mullet Material Kit
White #3/0
0 in stock
About the fly:
he Sheep Mullet is a "guide fly" of a mullet pattern, because guides like quick ties that catch fish. This will be one of them once you get it down. It's a large pattern that snook, tarpon and big jacks something to target.
Helpful tools/additional materials: