Save 10% on Materials with the Kit
Sheep Mullet Material Kit - Black #3/0
2 available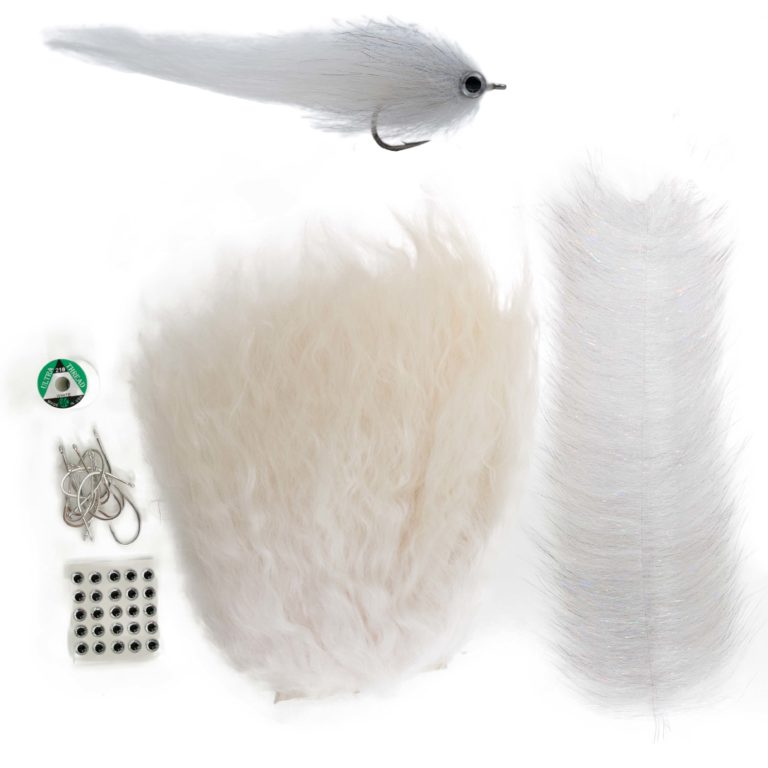 Sheep Mullet Material Kit - White #3/0
3 available
Sheep Mullet Materials Kit – 3/0 White Includes:
Thread: Ultra Thread 210 – White
Hook: Gamakatsu SC15 #3/0 – 12Pk
Body: Icelandic Sheep – White
Head: EP Senyo Chromatic Brush 3″ – Live Bait
Eyes: 3D eyes – 9/32 Silver
The Sheep Mullet is a "guide fly" of a mullet pattern, because guides like quick ties that catch fish. This will be one of them once you get it down. It's a large pattern that snook, tarpon and big jacks something to target.
Materials To Create Your Own Sheep Mullet Variations